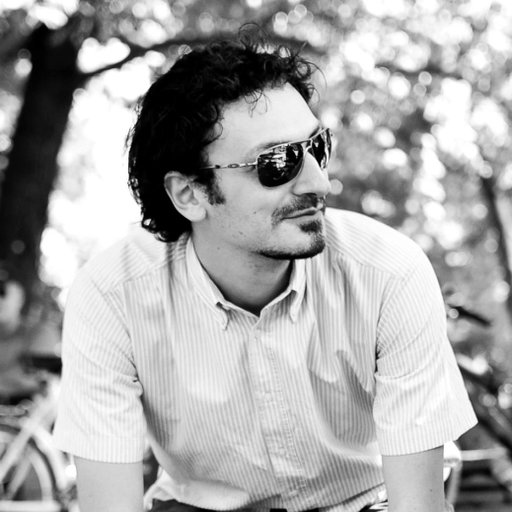 Hi!
I am a programmer with over 10 years of experience in application development and web design. During my career, I have had the opportunity to work in a variety of areas, helping companies achieve their goals through innovative and customized software solutions.

I can manage every phase of the software development life cycle, from design creation to coding to debugging, testing, and maintenance. I have advanced skills and knowledge in major programming tools and a solid scientific, mathematical, and data-processing background.

Before becoming a programmer, I worked for many years in medical research, using my skills in algorithms and logic to solve complex problems and find innovative solutions. I believe this background has given me a unique perspective and enabled me to become a highly skilled software developer capable of meeting the needs of companies effectively.
Studies
2009-2011
University/Polytechnic of Torino
Ph.D. degree in Complexity in Post-Genomic Biology
2004-2006
University of Torino
Master's Degree in Medical Biotechnologies
2001-2004
University of Torino
Bachelor's Degree in Biotechnologies
Experience
2019-2021
Softwareland, Turin - Italy
Senior Developper
2017-2019
To You Foundation, Milan - Italy
IT Manager
2016-2018
Fondazione Centro S. Raffaele, Milan - Italy
Post-Doc fellow
Tools
Visual Studio 2017-2022
Visual Studio Code
MS SQL Tools
Adobe CC Suite(Illustrator, Photoshop, Indesign, Acrobat, etc)
Win. 95 - Win. 11
MacOS and Linux
DevOp and GitHub repos
Office Suite
IIS Platform
Windows Server
What I do
I am a programmer with experience in application development.
I am responsible for using the leading technologies available on the market to provide innovative services.
In my work, I like to create products that are interestingly designed and easy to use to ensure the best possible user experience.
My experience is available for your needs, and I am ready to work with you to develop innovative and successful solutions.
Client/server applications are computer systems in which one computer (the client) sends requests to another computer (the server) that executes them and sends back the result. For example, when using a browser to access a website, the computer running the browser is the client while the server is the computer hosting the website. In this model, the client is responsible for the user interface and the server is responsible for processing requests and returning data. This type of application is often used in enterprise environments to allow multiple users to access a single source of information or processing.
Web applications are programs that run inside a Web browser and allow users to interact with online content. They can be used to help run business, share information, or simply have fun. Some examples of web applications include social networks, online games, project managers, and e-commerce systems.
Web design is a discipline that deals with the creation of websites using graphic design techniques, layout, usability, and accessibility. It is a process that involves the planning, design, and implementation of a website in order to achieve an optimal user experience and effective communication of the business or personal message. Web design is based on principles of aesthetics, usability, and functionality, and uses various technologies such as HTML, CSS and JavaScript to create attractive and functional graphical interfaces.
SEO (Search Engine Optimization) is a set of strategies and techniques used to optimize a website's ranking on search engines to increase organic traffic and site visibility.
SMO (Social Media Optimization) is a set of techniques used to promote a website through social media to increase website and brand visibility on social networks.
Mobile app development: this service deals with creating applications for mobile devices, such as smartphones and tablets.
Cloud computing: this service makes it possible to use computing resources and storage in cloud mode, that is, through the Internet, without having to purchase or physically manage servers or datacenters.
Data analytics: this service deals with analyzing and interpreting data collected from various sources to obtain useful information for business management or scientific research.
DevOps: this service deals with automating the process of software development, testing and deployment to make the work of development teams more efficient and faster.
Phone: +39 02 8715 9265
Mobile: +39 349 16 13 047
Italy

,

10145 - Torino

,


5/A, Ornavasso street